Introductions to the European and to the Italian ISACs for the Healthcare sector.
The kick-off meeting of the CYBERHIMPREX project (Rome, 2-3 February 2023) was honored by the
participation of two guest speakers, that spoke about the ISAC (Information Sharing and Analysis Centre):
Wim Hafkamp, Chair of the EH-ISAC and CEO of Z-CERT, shared with the CYBERHIMPREX partners the goal and the key organizational elements of the European ISAC for the Health sector, the EH ISAC. See here the document that supported the speech
Luca Nicoletti, Italian National Cybersecurity Agency (ACN), Head of IT, Industrial Programs, Research and Development shared with the CYBERHIMPREX partners the guidelines for setting-up the Italian ISAC Network, which includes the Italian Healthcare ISAC; see here the document that supported the speech
"The race to make hospitals cybersecure": an article published on Horizon, the EU Research & Innovation Magazine, with an interview to Sabina Magalini, coordinator for the Gemelli Hospital, of the CYBERHIMPEX project..
The article, published on 24 May 2023, provides an insight on the fact that "as medical centres increasingly come under attack from hackers, Europe is bolstering protection".
The project coordinators of two H2020 projects are interviewed.
Prof. Sabina Magalini, professor of surgery at the Catholic University of the Sacred Heart in Rome and surgeon in the related University Hospital (the Fondazione Policlinico Gemelli), coordinator of PANACEA project (https://cordis.europa.eu/project/id/826293) says that "human error is one of the main cybersecurity risks for hospitals".
The article summarizes the contributions of the two projects to help healthcare organizations in coping with these risks. As a follow-up to PANACEA and CUREX, the EU is co-funding cybersecurity procurement for hospitals, meeting 50% of the costs of new protective measures.
This is an implicit citation of CYBERHIMPREX, that is meant to procure solutions both from PANACEA and CUREX results. The full article is here (https://ec.europa.eu/research-and-innovation/en/horizon-magazine/race-make-hospitals-cybersecure)
Intervention of Sabina Magalini to the HIMSS 23 – European Health Conference & Exhibition, Lisbon 7-9 June 2023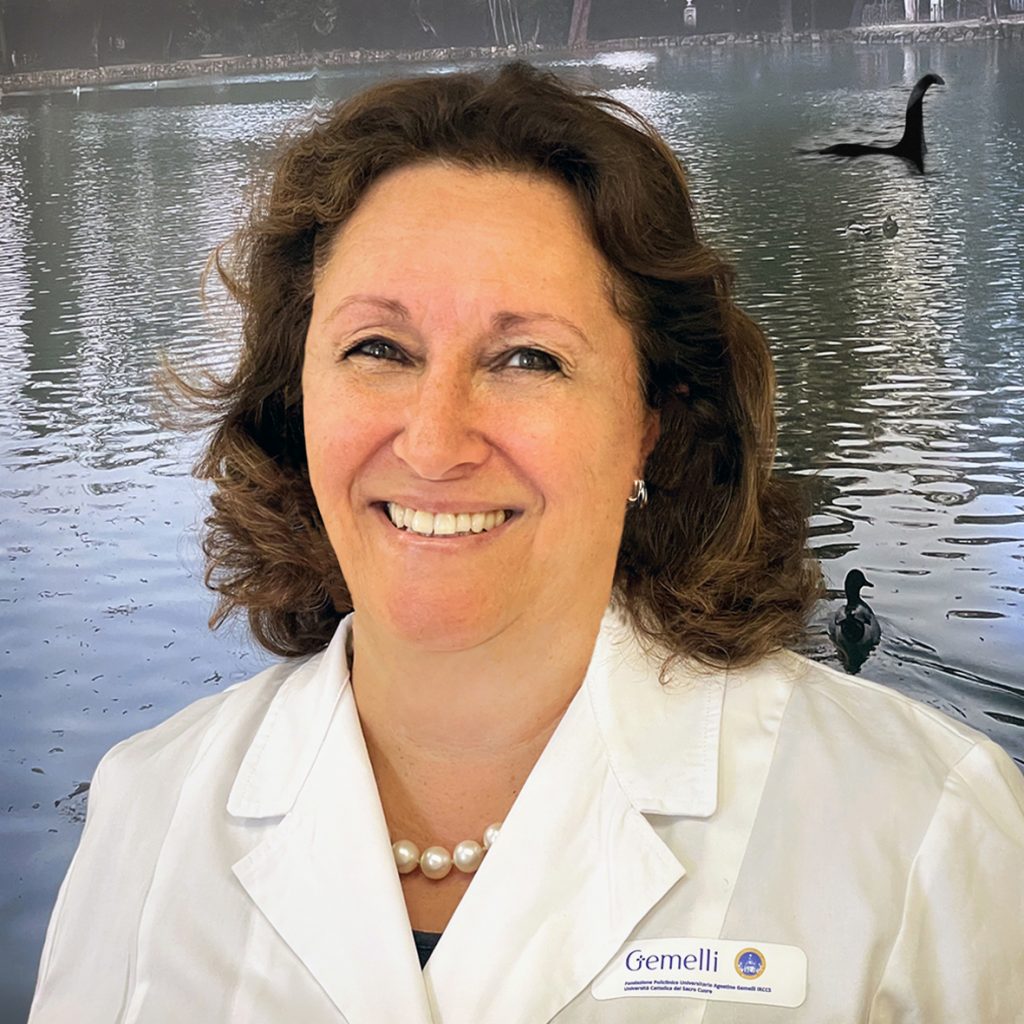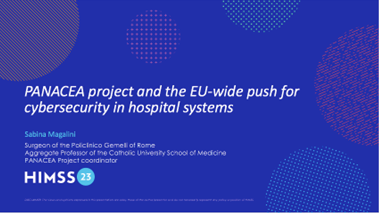 Prof. Sabina Magalini, surgeon and coordinator of the CYBERHMPREX partner Fondazione Policlinico Gemelli, participated as speaker and panelist in the session Rethinking Cybersecurity for a Connected World Wednesday, June 7, 2023 (https://himss1.eventsair.com/himss23-europe/speakers/).
She spoke about PANACEA project and the EU-wide push for cybersecurity in hospital systems. In particular Sabina presented CYBERHIMPREX project as an example of how the European Commission incentivizes the uptake of the innovative solutions produced by the European projects, such as PANACEA, a Horizon 2020 project that successful ended in February 2022. See the slide deck.